QR Code Generator
Generate fast and simple QR codes for sharing. Download the extension here
Although this a chrome extension but a web version using the same code is hosted on Github Pages for a quick look. https://shubhamnishad97.github.io/QR-Code-Generator/
I wanted to learn to make extensions from the first time I used one. This extension acted as the perfect idea and hence it was born. This is one part of my QRCode sharing project. The other part is located here.
Features:
Standalone QRcode generation (doesn't depend on external services).
Option to save the generated qrcode as image on local machine.
Simple and Intuitive design.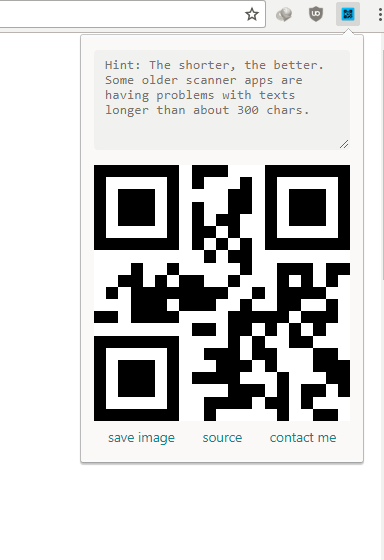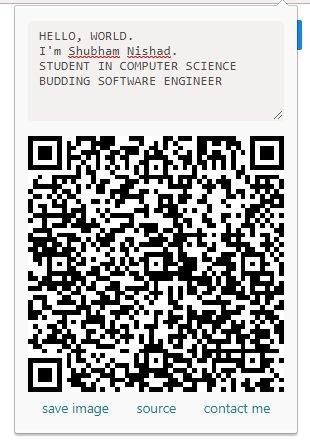 Resources/Packages used
How to run the project
Download the extension here
OR
Use the web version here
OR
Download or clone the repo and use the index.html file.
Todo
publishing on the chrome store
adding option to use the extension by right-click action
adding more customization options like background color
License MIT